Kings Glen Elementary students and staff making history, one marker at a time
Earlier this year, during a meeting of the Kings Glen Elementary School History Hunters and History Makers Club, young members shared their disbelief as they uncovered the lives of remarkable Virginians whose stories, they felt, deserved much greater recognition.
"How is it possible that we have not heard of Mary Bowser?" sixth grader Allison McKenzie remarked about a woman born enslaved in Richmond who later became a spy for the Union Army during the Civil War.
Step forward Maura Keaney, the Springfield school's school-based technology specialist, resident history buff and founder of the after-school club for fourth, fifth and sixth graders.
Keaney, who has been with FCPS for 10 years, is on a mission to shine a light on the lives of those extraordinary characters in our state's past that have been either overlooked or misrepresented.
Late last month, Virginia Governor Ralph Northam paid tribute to the FCPS school's time-traveling detective work which resulted in the announcement of new historical roadside markers across the state.  
Out of five markers up for grabs in the Black History Month Historical Marker Contest in 2021, the Kings Glen students' suggestions were chosen for three of them.
During a virtual ceremony to celebrate the winners, Northam thanked Keaney specifically for being a champion of the historical marker contest, working with more than 95 participating students during the first two years of the contest.
"Thank you all for taking the time to participate in this contest and for your efforts to educate the public about Black Virginians who have transformed the commonwealth into a more compassionate, culturally rich place to live, work and learn," added Northam.
Christine Ritter, assistant principal at Kings Glen, spoke about the significance of Kings Glen's virtual clubs during COVID-19 and how meaningful it was for students to work together to uncover and highlight overlooked stories from Black history in Virginia.  
The History Hunters and History Makers club met on asynchronous Mondays and occasionally during the school's "Gator Block," intervention and enrichment period weekday afternoons. Students submitted 23 nominations to the contest for eight different individuals.
Winning nominations written by Kings Glen students were for Mary Elizabeth Bowser, Dangerfield and Harriet Newby, and Dr. Edwin B. Henderson. Students researched and made their cases, writing their own unique marker submissions.
Multiple students got behind the nomination for Bowser, a woman who was born enslaved, educated in a free state, served as a missionary in Liberia, and returned to Virginia just before the outset of the Civil War, eventually working as a spy for the Union from Richmond.
"I was amazed to learn about the courage of Mary Elizabeth Bowser – a true hero," said fourth grader Hailey Solar. "By participating in this contest, I didn't just learn about heroes from history, what I learned was that anything is possible and that I can make history."
The marker will be placed in Richmond.
Fourth grader Valia Anderson was one of the students that nominated the Newbys, writing separate marker nominations for Dangerfield Newby and his wife Harriet.
Daingerfield and Harriet Newby were held in slavery by different enslavers. When Daingerfield was able to live in the free state of Ohio, he worked heroically to save the money to purchase the freedom of his wife and children. When his attempts to buy his wife and children's freedom were thwarted, he joined John Brown's fateful raid on Harpers Ferry where he was killed on the first day of fighting. Love letters from Harriet, begging him to buy her and their children before they were sold further south, were found on his body.  
"I have learned so much this year about Virginia history from different perspectives and noticing whose perspectives might be missing from what we read," said Anderson. "The story of Daingerfield and Harriet Newby meant a lot to me and most students don't learn about them when they learn about John Brown's Raid. They are Virginians who are important in history and it's sad that so many people have never heard of them. I am proud that I was able to do something to try to change that."
The marker will be placed in Culpeper County.
Fourth grader Sullivan Massaro joined the club with a determination to discover a little known sports hero from Virginia history. A basketball fan, Sullivan, aged 9, found a winner when he came upon former Falls Church resident  Dr. Edwin B. Henderson, known as the "father of Black basketball". Sullivan discovered that Henderson, an educator in D.C. Public Schools, introduced the sport to African Americans in D.C. and that he also played a pivotal role as a civil rights pioneer in Virginia, establishing the first rural chapter of the NAACP, serving as a leader in the effort to desegregate schools, and eventually serving as president of the NAACP's Virginia Council.
"Dr. Henderson spent his whole life trying to make things better not just for African Americans but for all," he said. "He wanted everyone to have equal opportunities to learn, play sports and just live."
The marker will be installed in Falls Church.
Virginia's historical highway marker program, which began in 1927 with installation of the first markers along U.S. 1, is the oldest historical marker program in the nation. This program recognizes and chronicles events, accomplishments, sacrifices, and personalities of historic importance to Virginia's story. The Virginia Department of Transportation and the Department of Historic Resources manage the program.
There are more than 2,600 historical markers along Virginia's roadways, but only 370 markers honor African Americans. Next year there will be five more. 
Kings Glen students who wrote winning nominations for Mary Elizabeth Bowser were Allison McKenzie (6th grade), Larissa Chambers (5th grade), Hailey Solar (4th grade), and Sonia Alam (4th grade).  Sullivan Massaro, a fourth grader, wrote the only nomination for Dr. Edwin B. Henderson. Valia Anderson wrote the only nomination for Harriet Newby, and 4th graders Sofia Rodriguez and Anderson and 5th grader Michael Burgess wrote nominations for Dangerfield Newby.
"Our little club is an example of the kind of meaningful, deeper learning that has happened in FCPS during COVID, said Keaney, the History Hunters and History Makers Club sponsor. "In fact, due to the fact that elementary schools don't have late buses for after school clubs, asynchronous Mondays were a unique opportunity to host a cross-grade collaborative student interest club like this. Students who love history were able to connect with each other virtually even when school buildings were closed, and we are hoping to leverage technology next year to be able to continue this kind of learning beyond the school day."
The winning historical markers are currently being manufactured and will be erected next year. Students hope to be able to take a field trip to see the results of their hard work.
Fairfax County Fire and Rescue honored by governor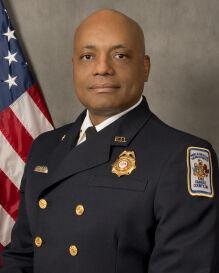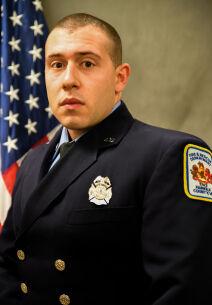 Governor Ralph Northam announced the recipients of the 2020 Governor's Fire Service Awards June 4. 
Established in 2002, the Governor's Fire Service Awards honor excellence in Virginia's Fire Service and are facilitated by the Virginia Department of Fire Programs, in partnership with the Virginia Fire Services Board.
Fire Chief John Butler was honored alongside Loudoun County Fire and Rescue Chief Keith Johnson with the Excellence in Virginia Fire Services Award for the implementation of its Field Available Component Transfusion Response (FACT R) program, which delivers blood via 911 resources to entrapped trauma patients. 
Loudoun County Combined Fire and Rescue System and Fairfax County Fire Rescue Department, in conjunction with the Northern Virginia EMS Council, Inova Health System, Inova Trauma and Blood Donor Service, launched a novel prehospital blood program called the Field Available Component Transfusion Response (FACT R) program. FACT R is a groundbreaking program that offers lifesaving training and supplies to first responders, enabling a dramatic increase in the level of care they can provide in the field. The idea of this program came after answering a joint response requiring on the scene blood transfusion to be administered, which ultimately saved the lives of the trapped victims. This innovative program is the first of its kind with this level of capability nationwide.
Additionally, Fairfax County Fire and Rescue Department Firefighter Christopher Puzzanghero was honored as Virginia Career Firefighter of the Year. Puzzanghero's connection to the department dates back to high school when he spent time as an explorer and volunteer. Now with more than a decade under his belt in the fire service, Puzzanghero actively seeks out training locally and nationally, using his own time and money to perfect his craft. In addition, he is always eager to share his knowledge and experience with his crew, battalion, department, and the rest of the fire service. As an adjunct instructor for Recruit and Field training in Fairfax County, the Department of Fire Programs, and a private fire services training company, he strives to go above and beyond from the newest recruit to the most tenured firefighter to provide the best service possible. He has shown on many occasions to make tactful decisions under pressure and his department is better and safer for his dedication. His valiant response efforts were on display June 7, 2017, when he took quick action to save a fellow firefighter who had fallen into an interior basement on a structure fire.
IDEMIA appoints CEO for Identity and Security North America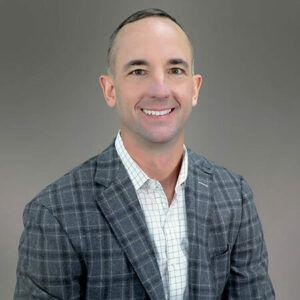 IDEMA recently named Donnie Scott as CEO for its Identity and Security North America business effective June 1.
A 20-year veteran of the public security and IT solutions industry, Scott was elevated from his current position as senior vice president and general manager of IDEMIA's North America Public Security division. While in this role he successfully expanded IDEMIA's TSA Pre Check enrollment program for the Department of Homeland Security, and established IDEMIA as the market leading provider of biometric technologies for law enforcement agencies across the U.S.
Reporting directly to Pierre Barrial, IDEMIA group president and CEO, Scott will oversee all businesses for IDEMIA I&S North America.
"I am very pleased to appoint Donnie as CEO of IDEMIA Identity and Security North America and welcome him to IDEMIA's global executive team," said Pierre Barrial, president and CEO of IDEMIA. "I have worked closely with Donnie for a number of years and know that he is the right leader at the right time to lead our efforts in such an important market for the group."
Based out of the I&S North America headquarters in Reston, Scott is known as a collaborative leader of teams that enable clients to achieve their mission and business objectives. Prior to his work at DXC Technology, he was a sales leader at Hewlett Packard Enterprise, HP, and Electronic Data Systems. Donnie has BA in economics from the University of Virginia and currently serves as the treasurer of the International Biometrics Industry Association (IBIA).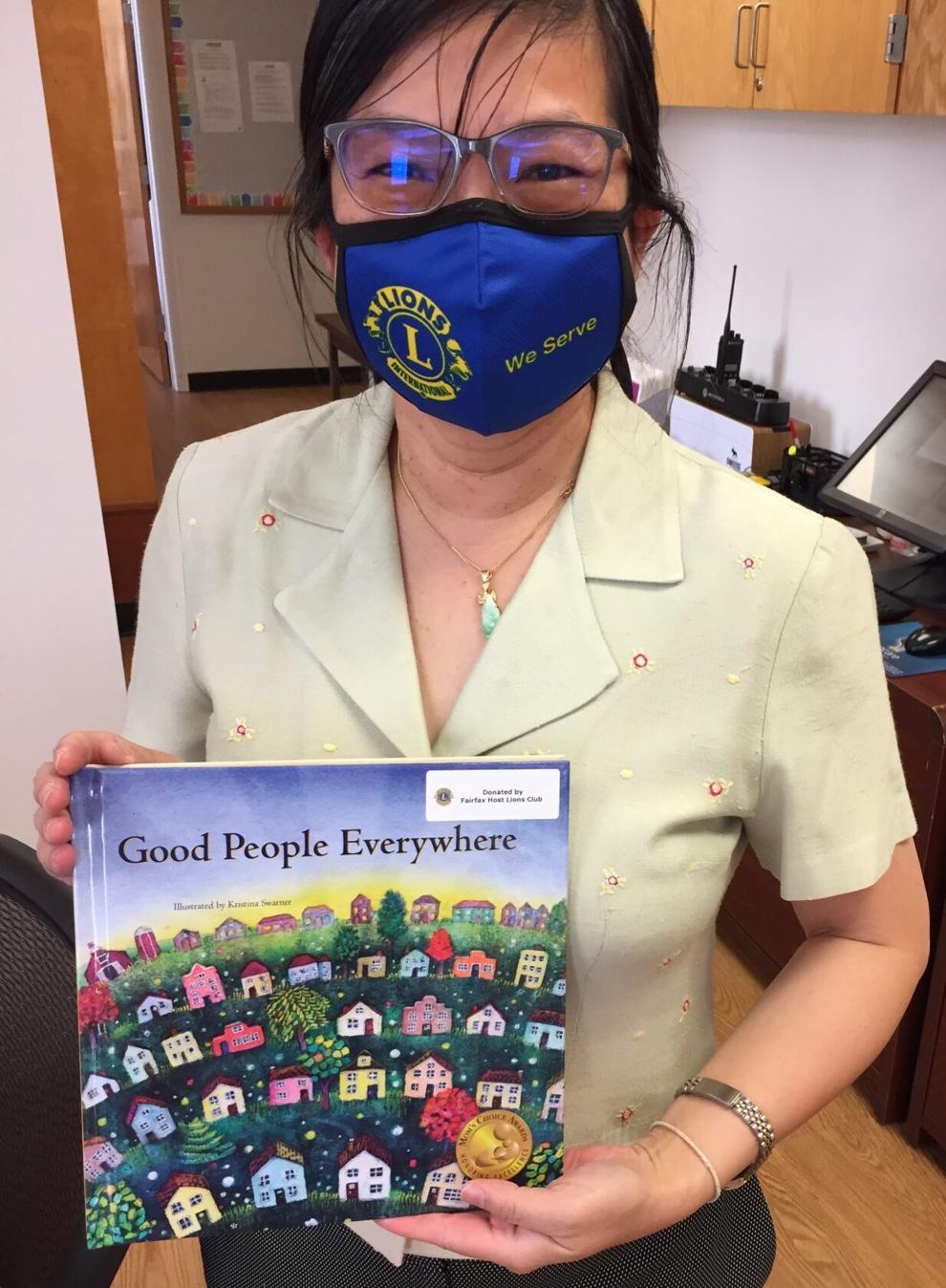 County park facilities slated to return to normal operations
Facilities throughout the Fairfax County park system are returning to nearly normal operations after a series of closures and restrictions due to the COVID-19 pandemic. As we ramp up and reopen, some sites may operate on limited schedules or require preregistration for activities, so we strongly urge park visitors to call sites in advance or check our website to ensure access and availability.
The Water Mine Family Swimmin' Hole at Lake Fairfax Park, Our Special Harbor sprayground at the Lee District Family Recreation Area, and the Martin Luther King Jr. Pool in Alexandria have reopened, with some new COVID-19 safety protocols in place. Limited schedules and reduced capacity are currently in place at these locations.
The Park Authority's seven nature and interpretive centers will again reopen their doors June 14. Visitors can stop in to see exhibits and talk with experts on the county's rich natural and cultural resources at Hidden Oaks Nature Center and Hidden Pond Nature Center and at the visitor centers at Ellanor C. Lawrence Park, Frying Pan Farm Park, Green Spring Gardens, Huntley Meadows Park and Riverbend Park. Find details about each park's unique features, programs and hours of operation by visiting their websites.
In honor of the nation's Independence Day, Lake Fairfax will once again host a fireworks display. The event will take place July 3. Preregistration and capacity limits will be in place. Details will be posted as they become available on the Lake Fairfax Park website. 
The county's nine RECenters and seven golf course facilities continue to welcome visitors and are offering a host of programs throughout the summer.
At all these facilities, masks will no longer be required for those who have been fully vaccinated against COVID-19. Visitors who are not vaccinated are asked to continue wearing a mask for everyone's safety.
Credit: Source link