There were a lot of familiar faces at Saturday morning's Black Lives Matter march and rally at Courthouse Square in Warrenton. Local BLM supporters have shown up for 52 Saturday "vigils" since the first Courthouse Square rally was held May 31, 2020. It's a dedicated group, and their easy familiarity with one another is born of sharing the same sidewalks week after week, holding signs and waving to passing motorists, who sometimes honk in support.
Even the one counter protester who attended Saturday is a familiar presence by now. After the speeches on Saturday, he joined the half-mile march through Warrenton, walking alongside and chatting with BLM protesters as he carried an "all lives matter" banner and shouted to police that this group was trying to "defund" them. (No one at the weekly vigils or the rally on Saturday has publicly suggested "defunding" the police.)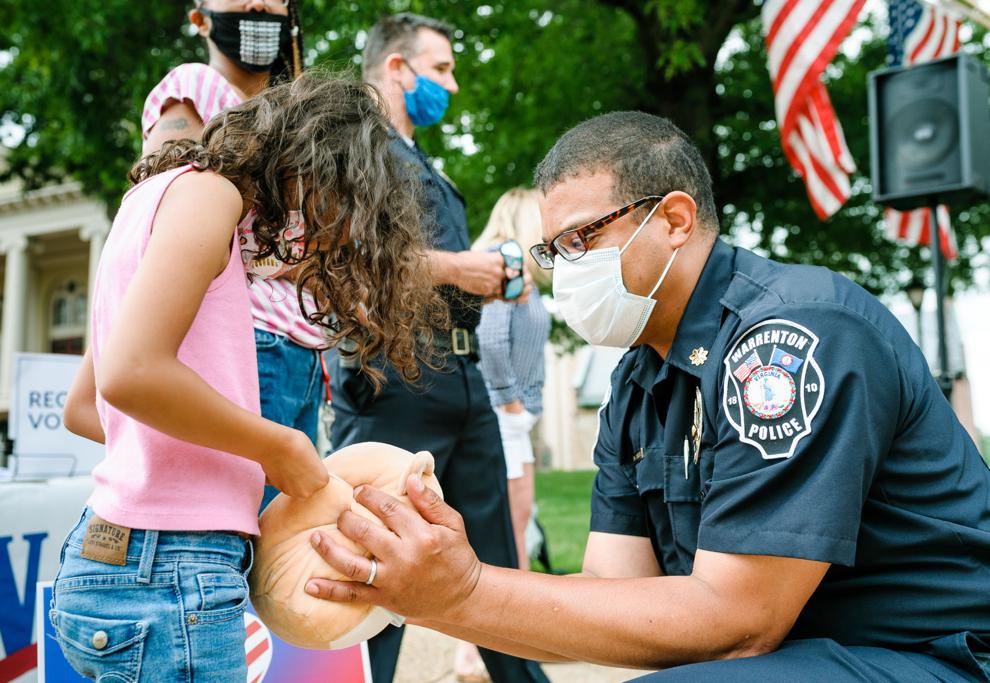 Jasmin Morton, the Kettle Run High School graduate who organized the June 5 rally after the weekly vigil, had also been part of last year's kick-off event. Since then, she has participated in other events and forums staged to bring attention to the lives of Black people who have died at the hands of police and other issues that disproportionately impact Black Americans. Saturday's event was promoted on the Advocating for Justice Facebook page.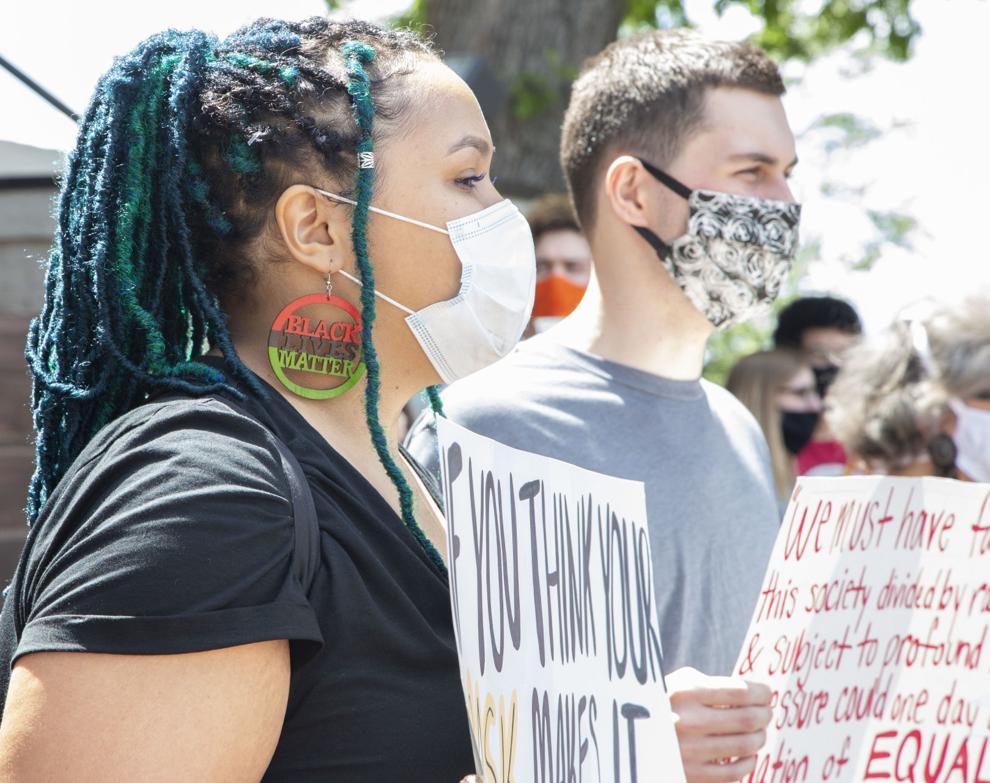 Morton asked local activists and several candidates for office to speak before the march. All the politicians who spoke are running in Tuesday's democratic primary election: Jennifer Carroll Foy, running for governor; Xavier Warren, running for lieutenant governor; and Rod Hall, Idris O'Connor and Del. Elizabeth Guzman, all running for Guzman's seat in the 31st District.
Morton said she invited several Republican politicians, but none chose to attend.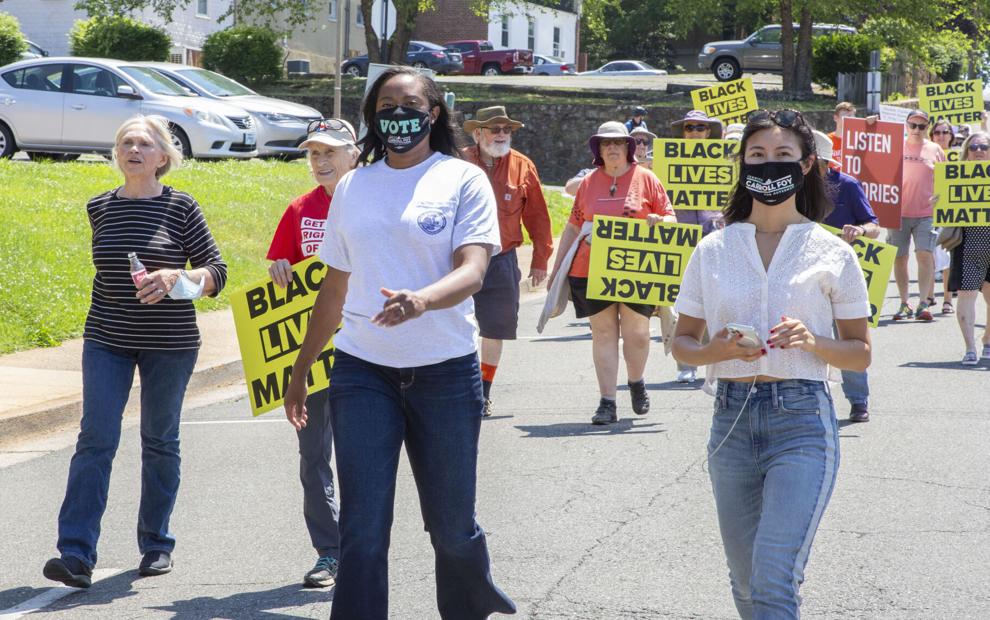 Foy gave a fiery speech decrying the racial disparities that still exist: in Virginia's criminal justice system, in the health care system and in the business sector in Virginia. She said it is time for a "working mom to finally represent working families" in the commonwealth. If Foy were to win the governor's race, she would be the first Black female governor ever in Virginia. Foy is running against former governor Terry McAuliffe, Del. Lee Carter of Manassas, Sen. Jennifer McClellan of Richmond and Lt. Gov. Justin Fairfax.
In order to make positive change, she said, "We need everyone in the game," and asked the crowd to vote in the Democratic primary Tuesday.
Hall kept his remarks short, but emphasized that his two best reasons for running for delegate are his sons, Pierce, 11 and Carter 6, who accompanied him at the rally.
Incumbent for the 31st District delegate's seat, Elizabeth Guzman said that the only barrier against legislation that restricts voting rights – like laws being passed in other states – is continued Democratic control of Virginia's legislative bodies. She talked about the legislation that she helped pass – minimum wage bills, "commonsense" gun reform and police reform – and told the crowd that there is more to be done. "Your vote is your voice," she concluded.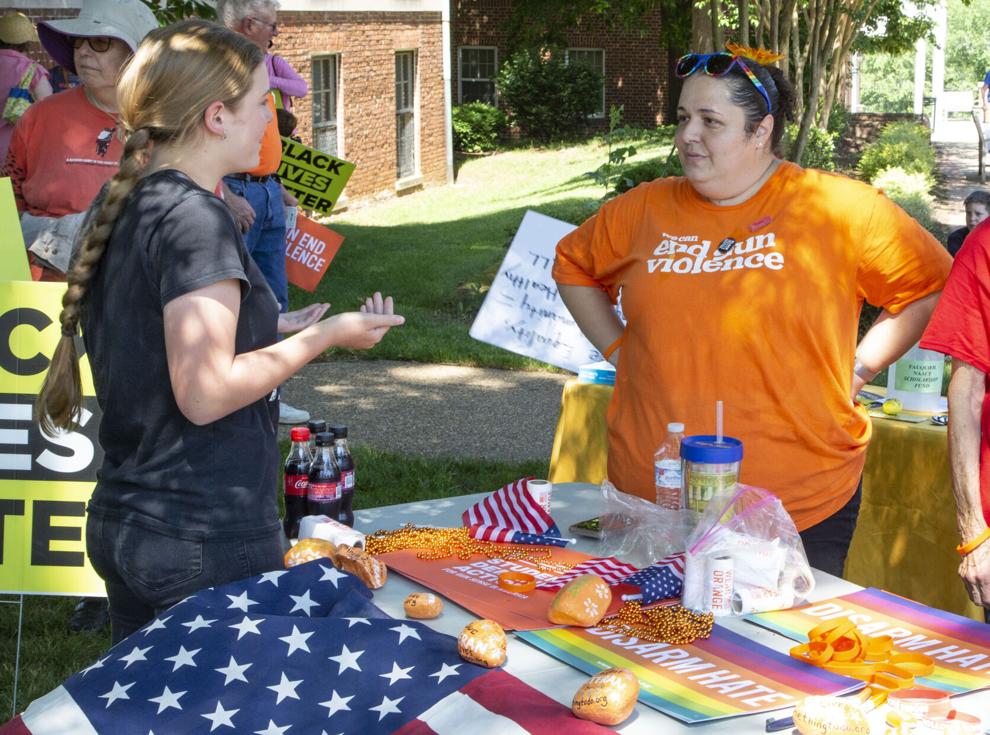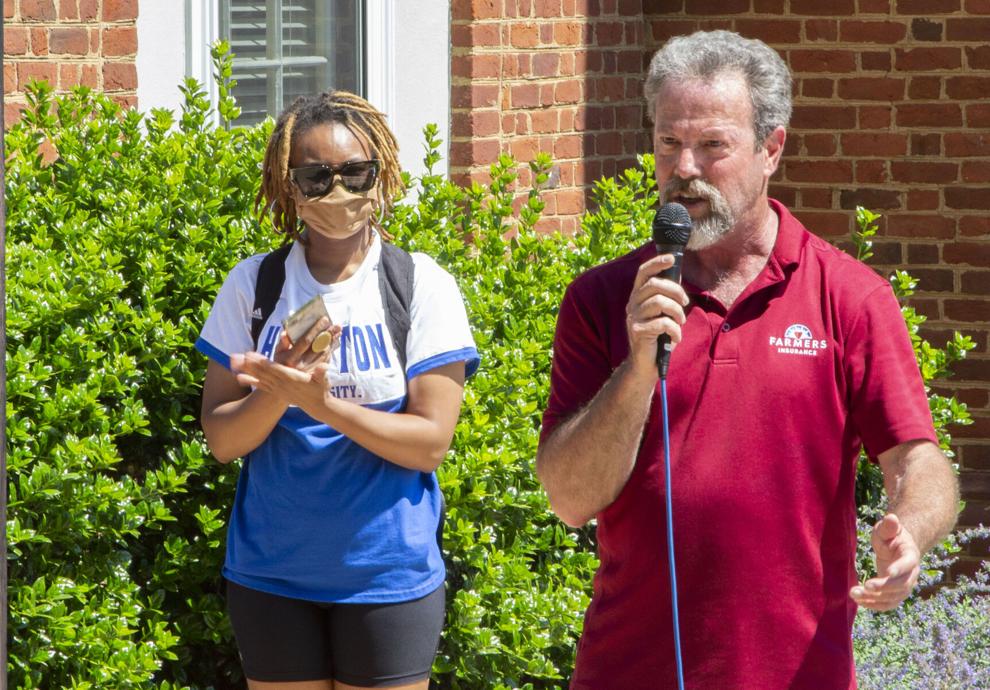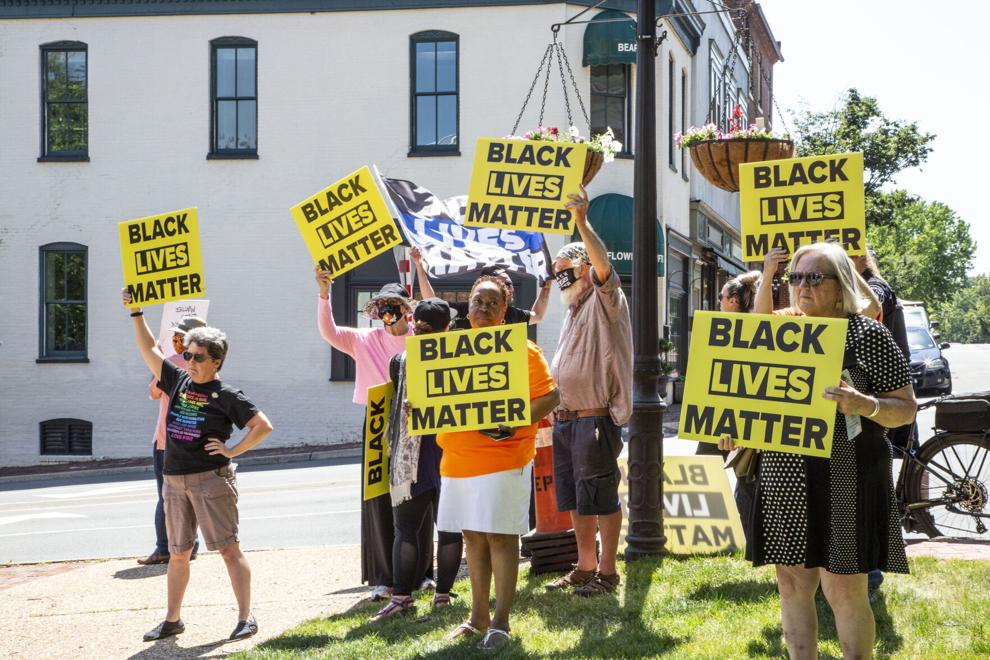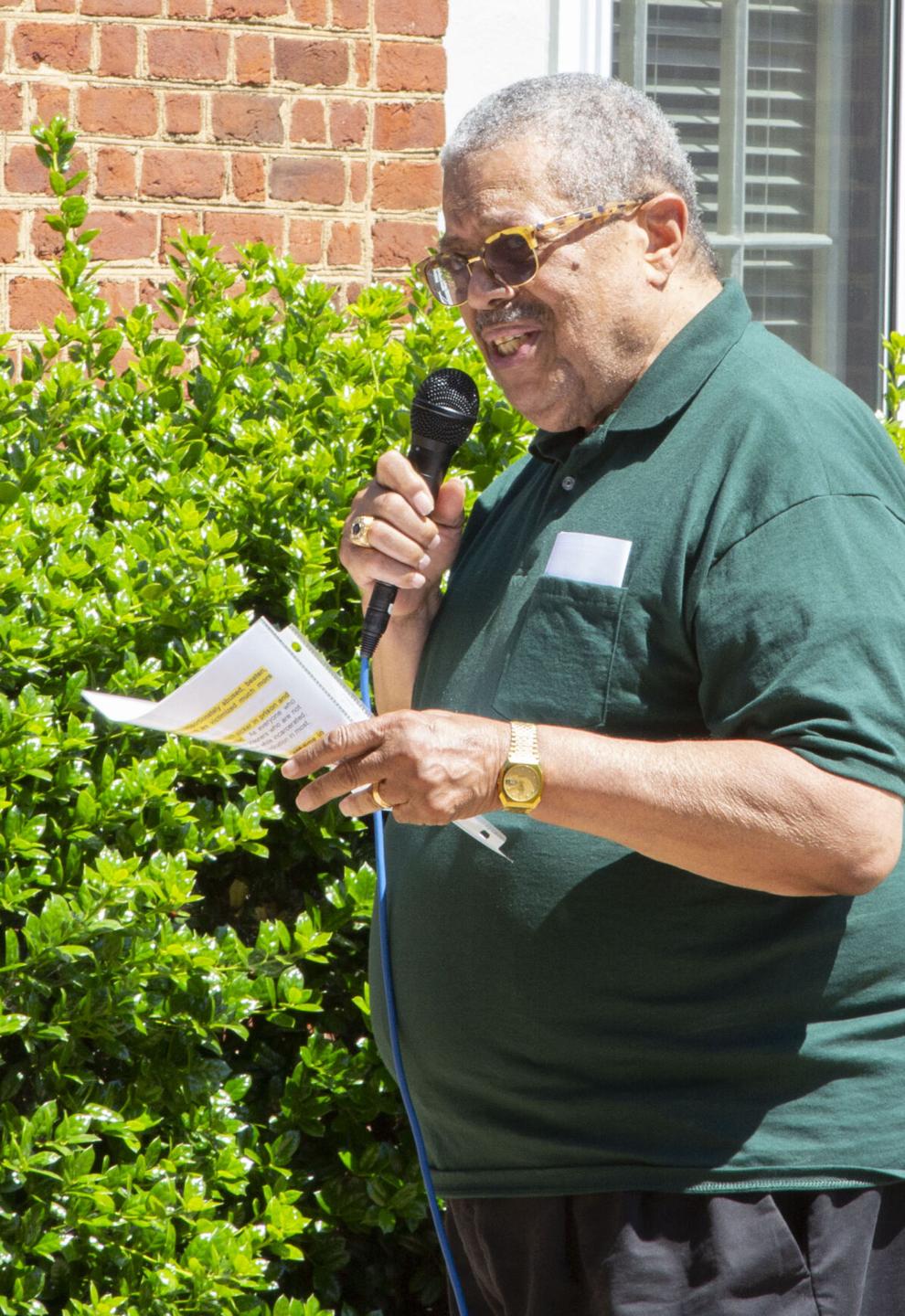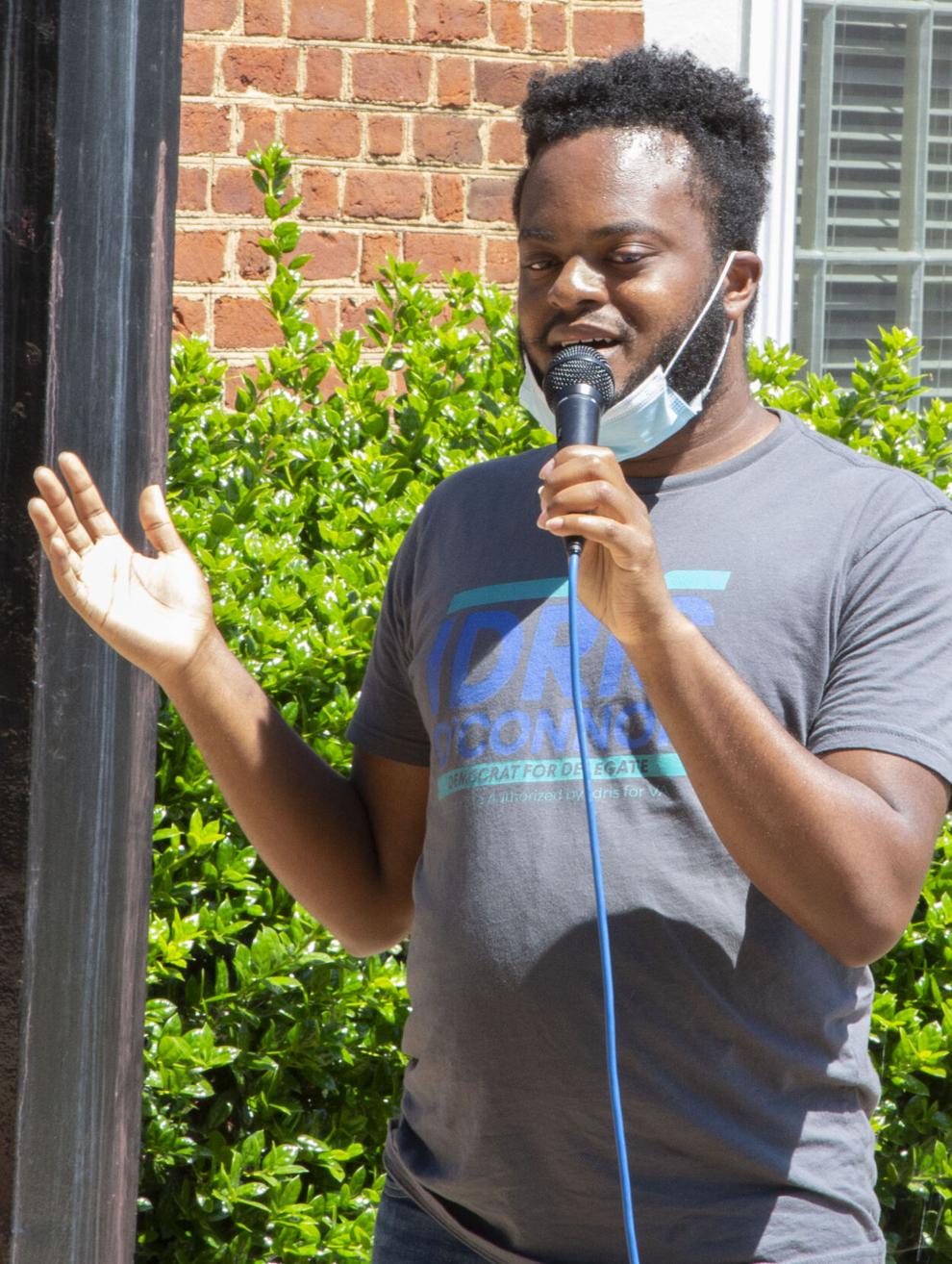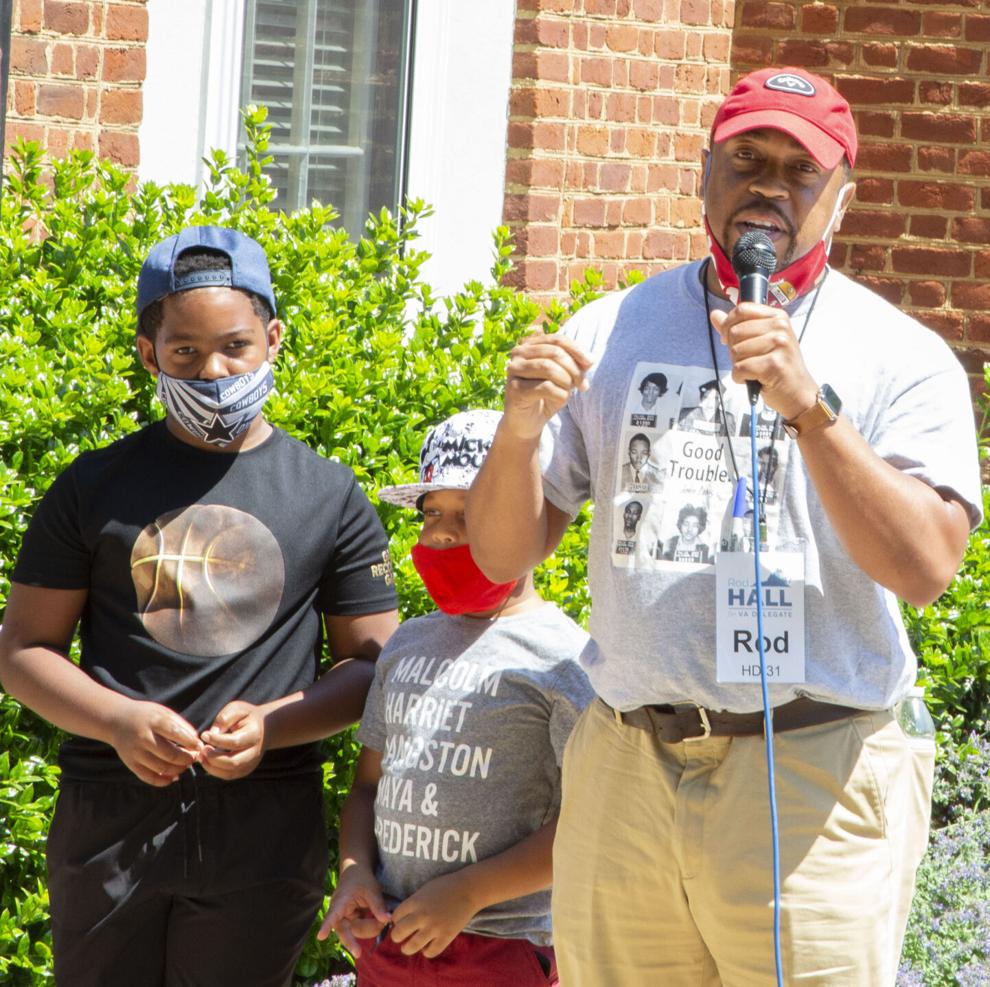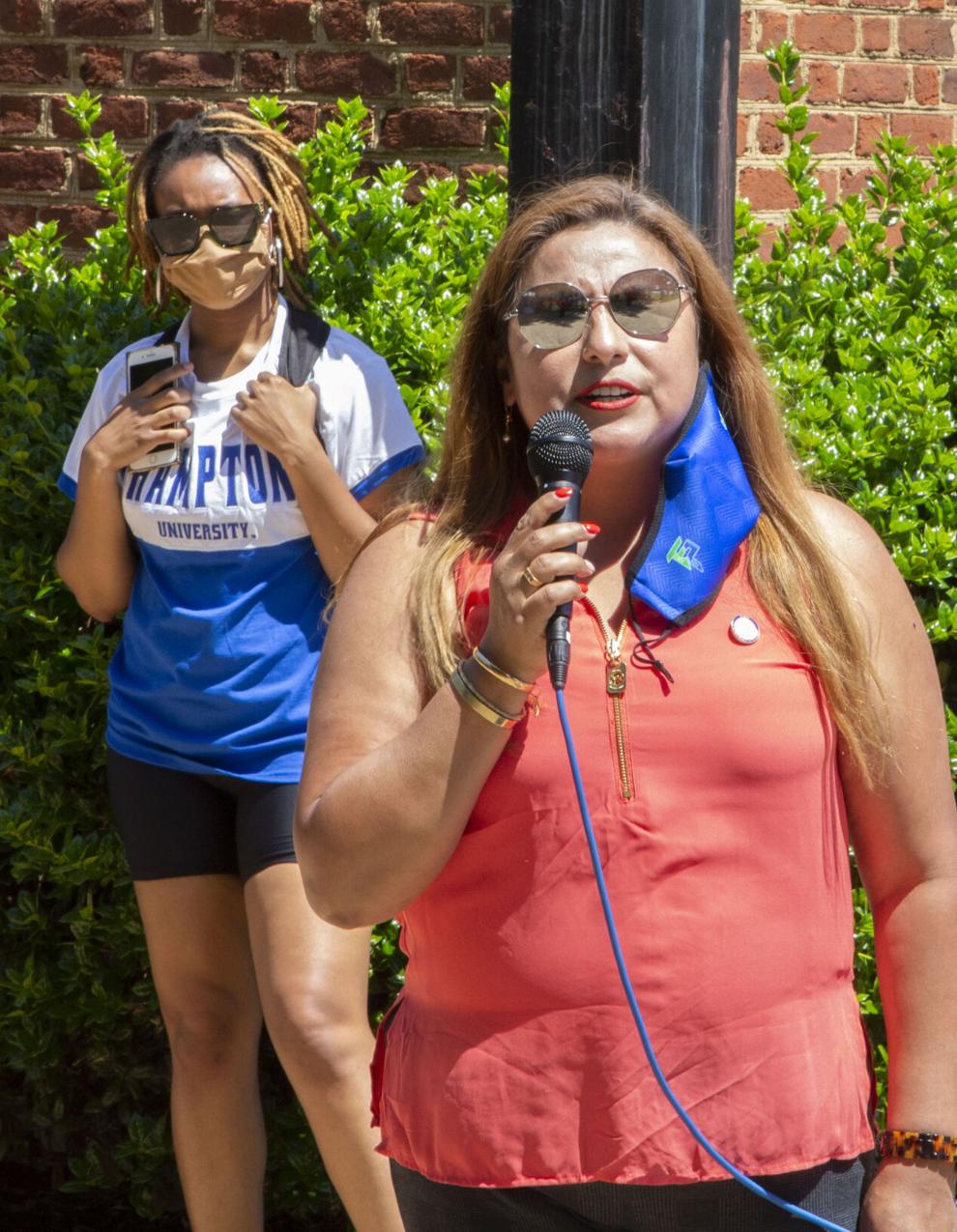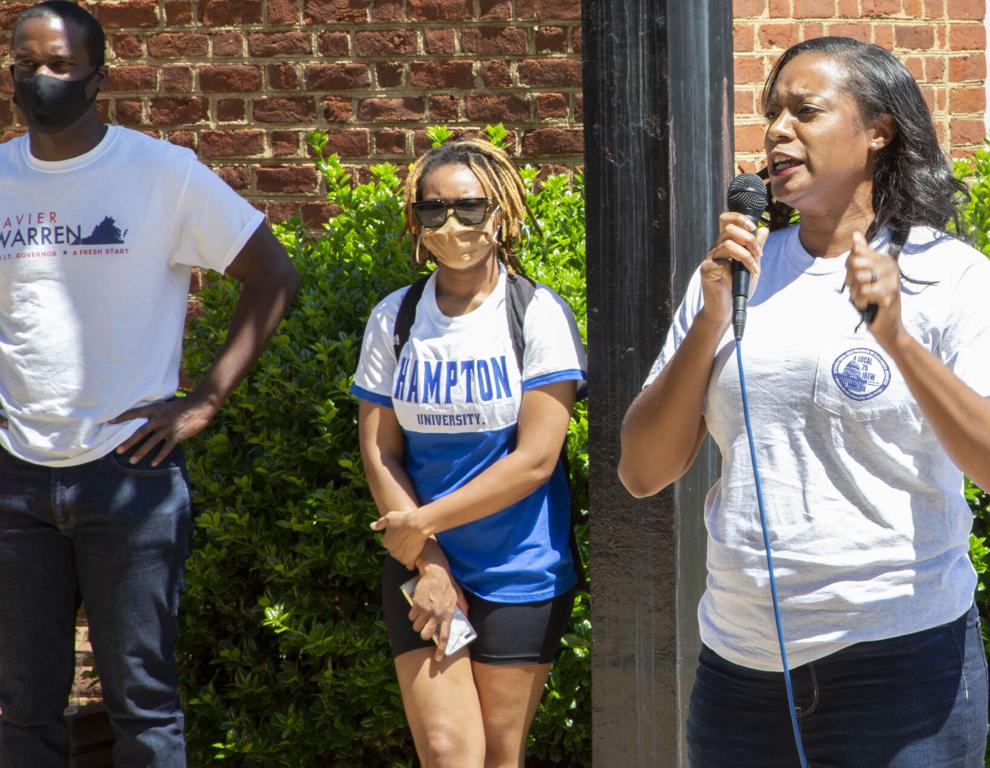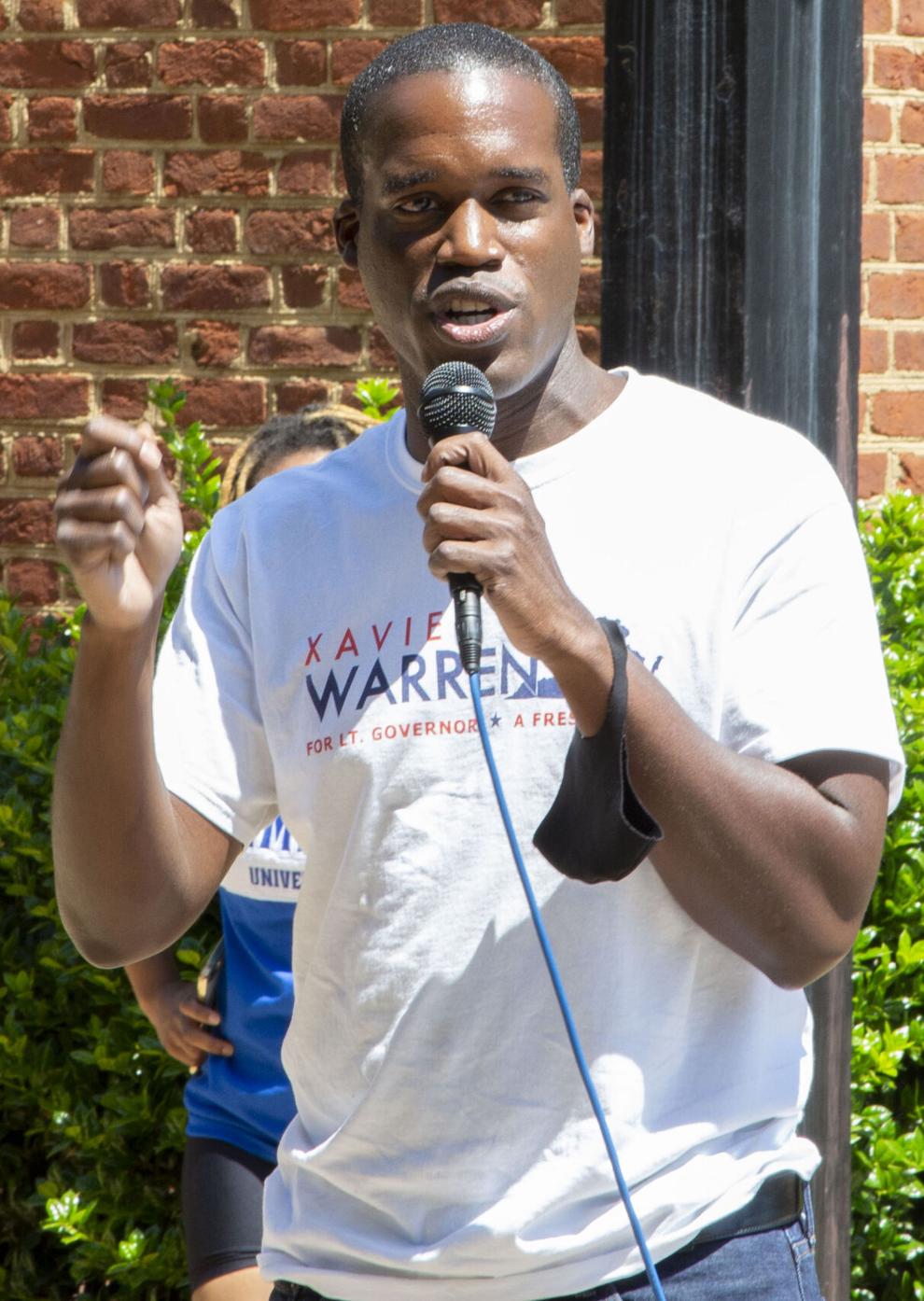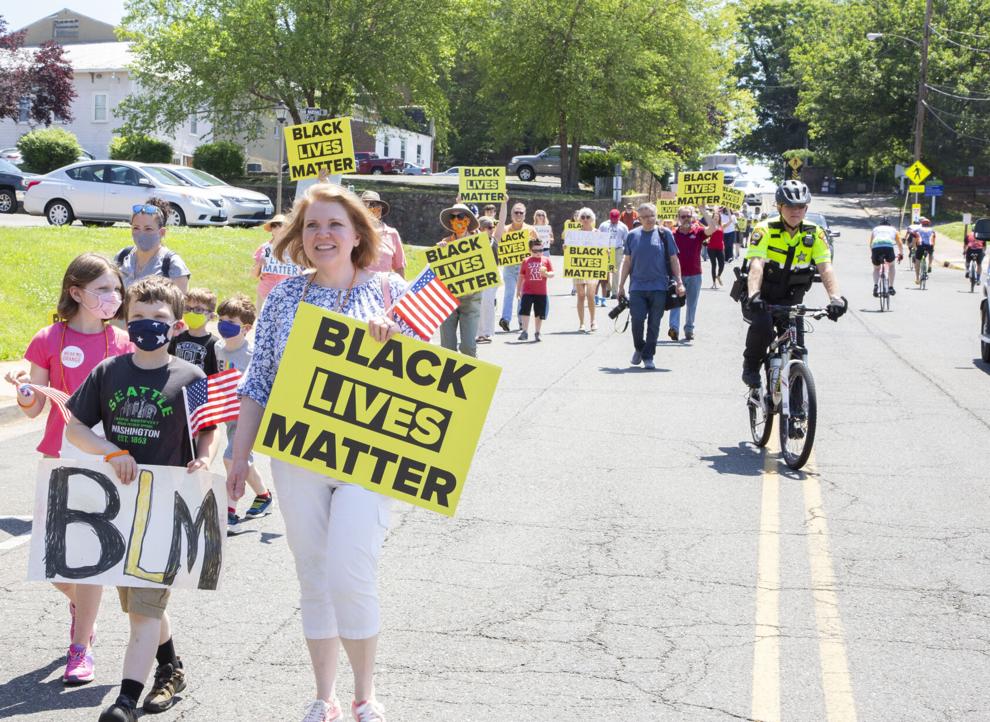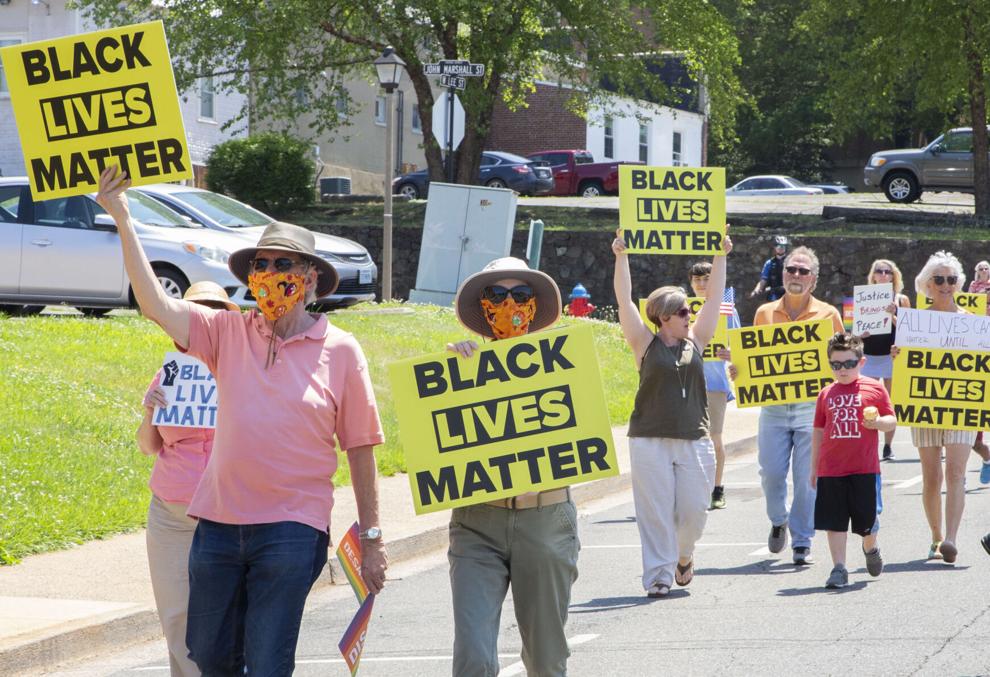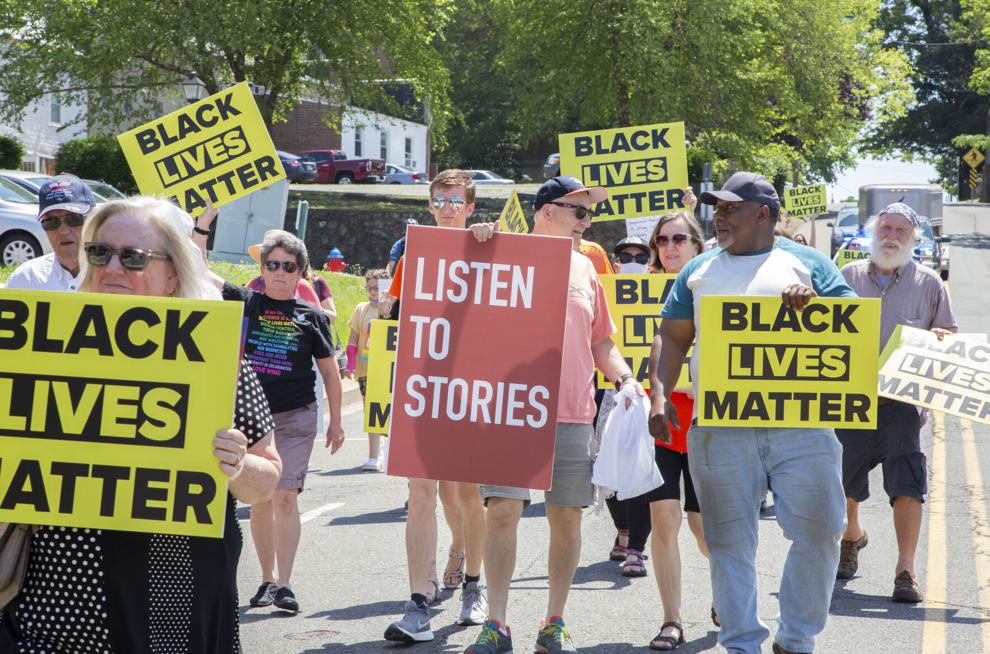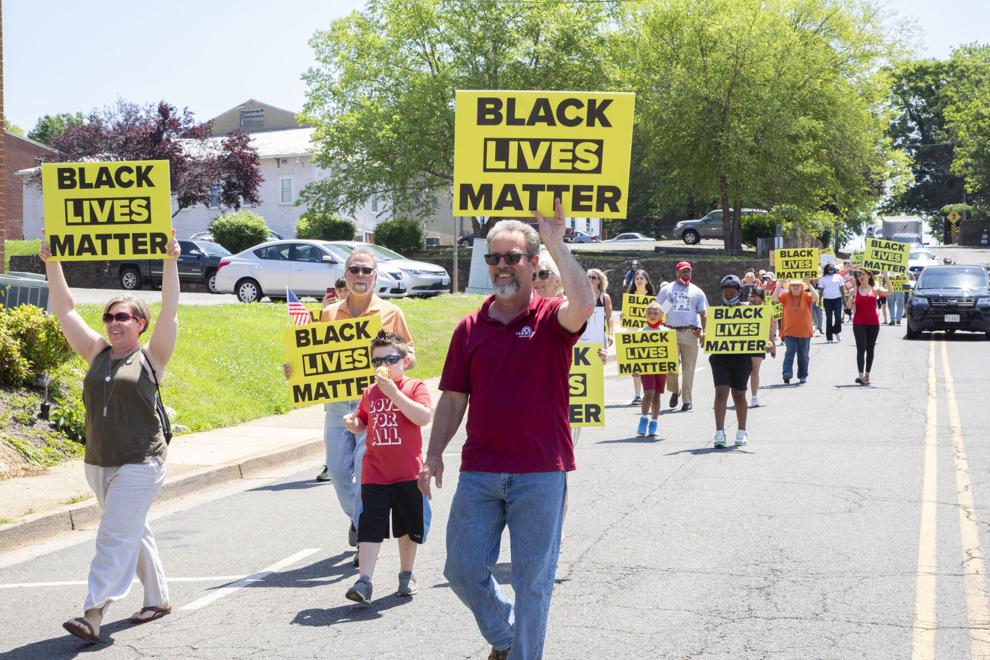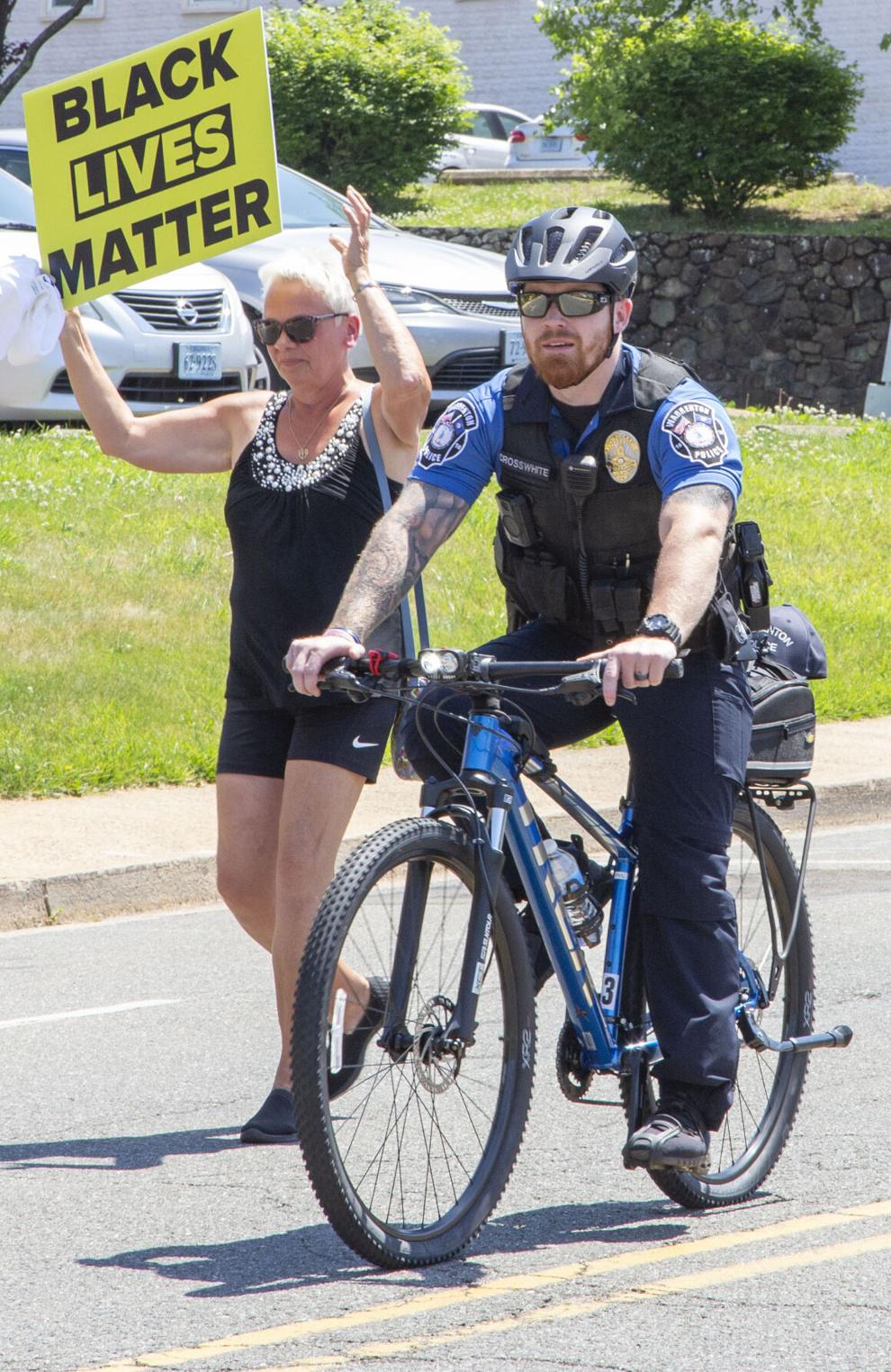 Credit: Source link